La Marina de Canet
DISCOVER LE ROUSSILLON
Occitanie has a wealth of natural beauty spots. A favourite with visitors who love the great outdoors, this region is home to UNESCO World Heritage Sites, must-see villages and towns, world-famous festivals and idyllic spots. From your base at La Marina de Canet in Canet-en-Roussillon, you can head off to the most stunning parts of Pyrénées-Orientales.
CANET-EN-ROUSSILLON
Situated at the foot of the Pyrenees, on the Mediterranean coast, Canet-en-Roussillon boasts a superb climate. With over 320 days of sunshine a year, it's a sun-kissed destination.
Whether with friends or family, use your time at La Marina de Canet to tour the town on foot or by bike. There's the Canet Saint-Nazaire lagoon with 900 plant species in its arboretum.
Canet-en-Roussillon is also home to some stunning architecture, with a charming blend of old and new buildings. There are two main areas:
Nestled on a hill, the former stronghold of Canet-town is the historic centre. Stroll around narrow streets, visit the Saint-Jacques church and step back in time at the viscount's castle.
Canet-beach is a fun, buzzing seaside resort.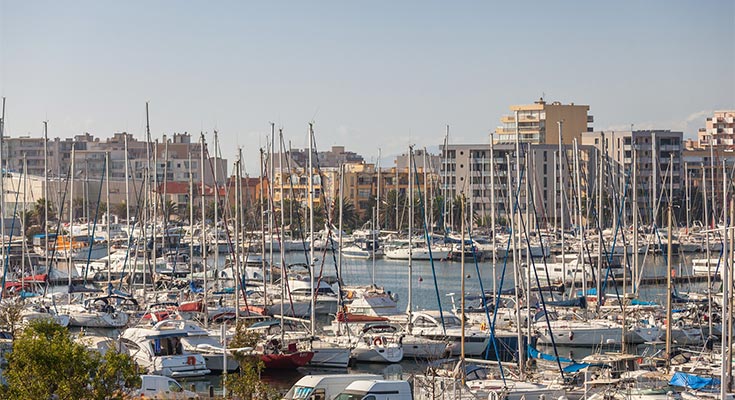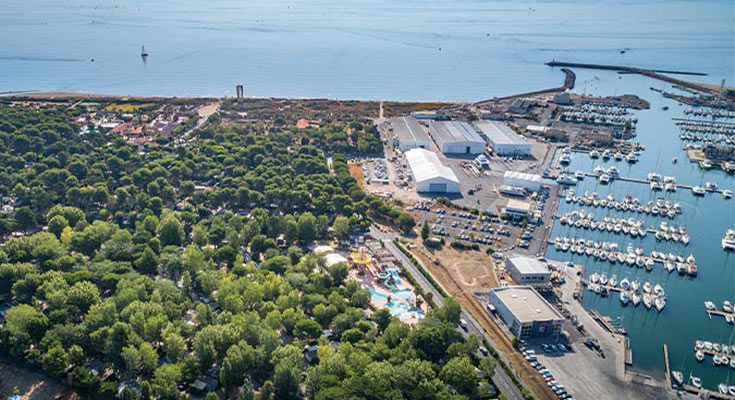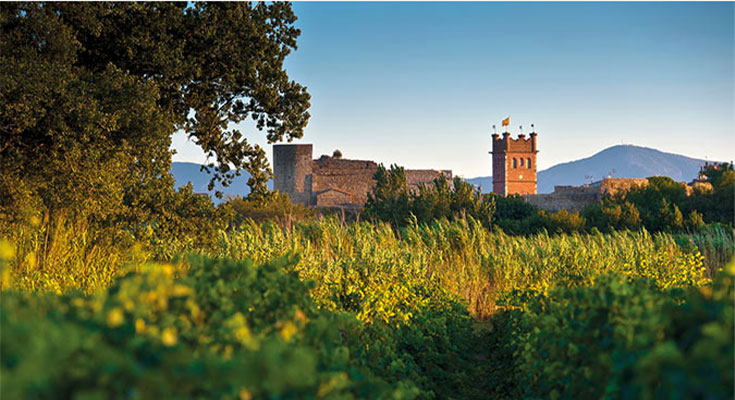 THE BEACH
Along the coast, you'll find no less than 9 km of beaches, all with low slopes and perfect for an unforgettable holiday by the sea. The beach closest to La Marina de Canet is Sardinal beach at only 500 m and a few minutes' walk from the campsite. With lifeguards on duty from June to September, the beach has a restaurant and a kids' playground.
All along the Canet coast, you'll find beach clubs, volley ball courts and loads of watersports and activities. Paddleboarding, windsurfing, jet skiing, catamaran sailing, inflatable tow rides… so much to choose from!
Sunbathers, swimmers and watersports fans will love Canet-en-Roussillon's huge beach. Make the most of your holiday at La Marina de Canet by heading out on a kayak or learning to scub dive.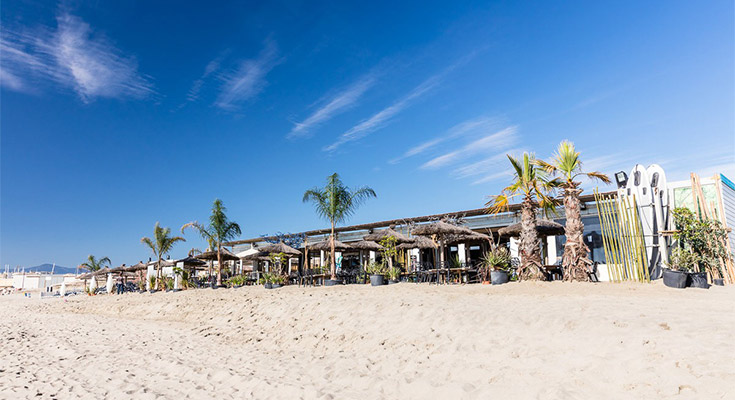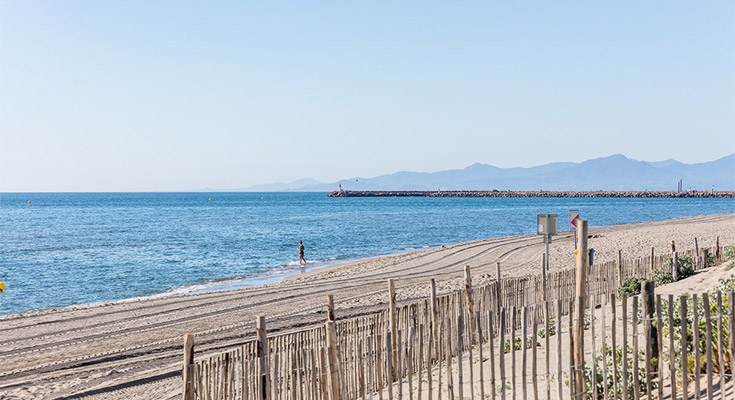 ACTIVITIES CLOSE TO THE CAMPSITE
There's lots to do with family and friends around La Marina de Canet. Accessible by foot, bike or car, there are plenty of activities to enjoy in addition to those on offer at the campsite.
Enjoy a round or two of mini-golf in Canet-en-Roussillon. The mini-golf course is by the sea and perfect for a refreshing break in lush surroundings.
During your holiday in Occitanie, you can also head off to explore the marine reserves that line the coast. Collioure and the famous underwater Cerbère-Banyuls Marine Reserve are around 30 minutes' away.
The region of Languedoc-Roussillon also offers a wide range of outdoor activities. Fred, an instructor and guide with Deversud will introduce you to climbing, canyoning and scaling the via ferrata in the heart of magnificent landscapes.
Or you can challenge your friends to a daytime or evening bowling session.
Finally, the town's legendary casino is a real crowd-puller. Could today be your lucky day?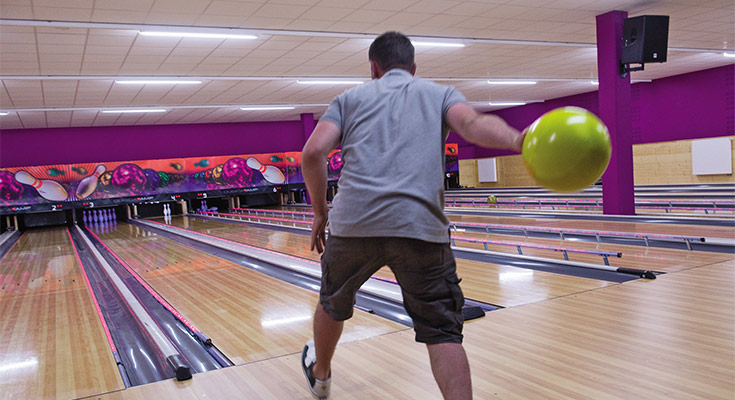 THE MARKETS
Visiting day and nighttimemarkets is a must for foodies on holiday in Occitanie.
Daytime markets: practical information
Canet Centre Market (at the "Espace Méditerranée"): Tuesday, Thursday, Saturday, Sunday.
Canet Port Market (Vermeille seaside promenade): Every Friday, June to September.
Canet Sud Market (Place Charles Trenet): Every Monday from Easter to All Saint's Day.
Canet Village Market ("Espace George Brassens"): Every Wednesday.
Nighttime markets: practical information
"La Nuit du Baladoir" Crafts Market (sea front): every evening until midnight, from June to September.
Grand Arts and Crafts Market ("Espace Méditerranée"): from 8 pm, every evening during July and August.
Craft Display Market (Place Charles Trenet): Fridays from 8 pm to midnight, during July and August.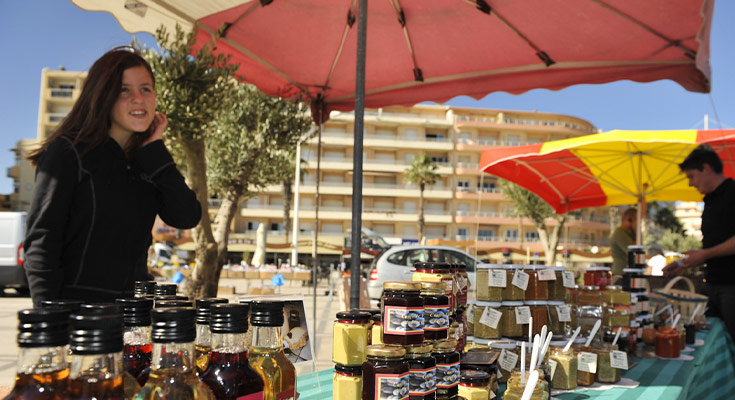 TOUR OCCITANIE BY BIKE
Explore the region's many cycle paths! Discover its diverse natural landscapes, from the lagoon by the beach to the traditional town of Canet-en-Roussillon: Whether you want to head off for a few hours or the entire day, you can hire a bike at La Marina de Canet. Further information is available at reception.
Canet-en-Roussillon's best nearby cycle paths:
Lagoon cycle path: links St Cyprien and Canet up to the Lido roundabout.
Hauts de Canet cycle path: links Saint Nazaire and Canet. This cycle path crosses the D11 and the Mediterannean Way up to the Esparrou roundabout.
The Port cycle path: runs from the port to the town along Las Bigues boulevard.
There are plenty of other cycle paths that start at Canet. They link Sainte-Marie, Saint-Laurent, Rivesaltes et Perpignan. For more information: the Voies Vertes website.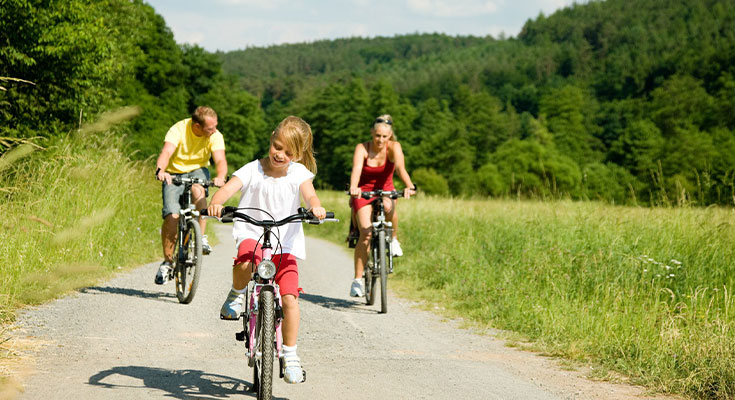 SEA FISHING
Languedoc-Roussillon region boasts an incredible variety of marine life. This natural biodiversity is part of the local culture. For centuries residents of coastal towns and villages in Occitanie have developed a range of fishing techniques.
Samuel, a fishing instructor and guide with Roussillon Fishing will introduce you to sea fishing. Under his expert guidance you can:
learn how to fish at sea;
take spin-fishing lessons and outings;
enjoy nature and environmental workshops;
go on angling outings.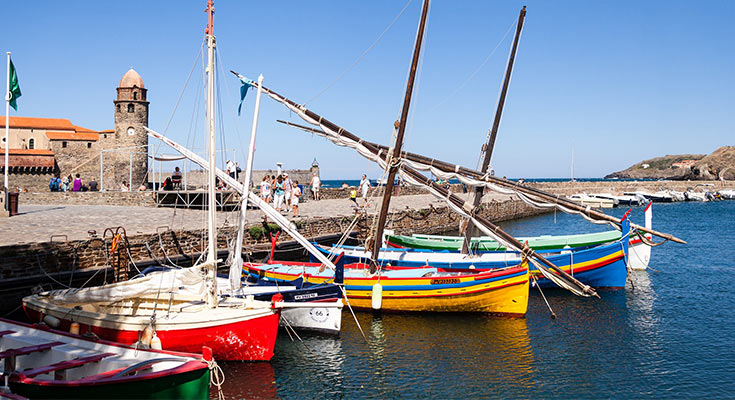 WALKS IN ROUSSILLON
Occitanie has always been a melting pot of cultures, with both an amazing natural and man-made heritage. During your holiday at La Marina de Canet, you can explore a wealth of cultural, natural and historic sites around the region:
the Sainte-Marie priory in Serrabonna;
the Palais des Rois de Majorque in Perpignan;
the Tautavel Prehistory Museum;
the Cathar castles of Foix, Carcassonne, Lastours, Peyrepertuseand Montségur;
the Yellow Train;
the Galamus Gorges;
Bouillouses Lake;
Sigean African Wildlife Reserve.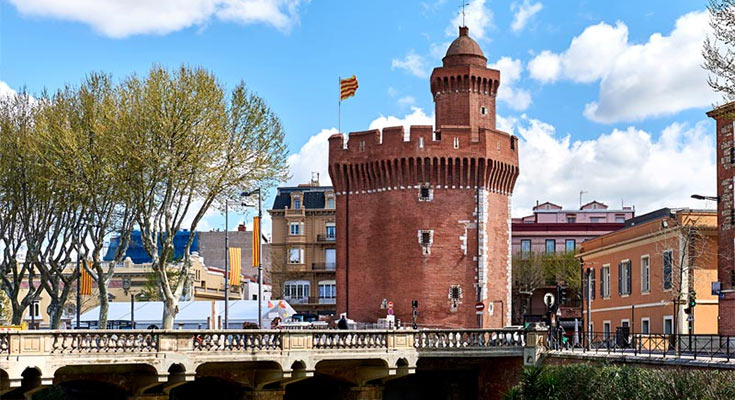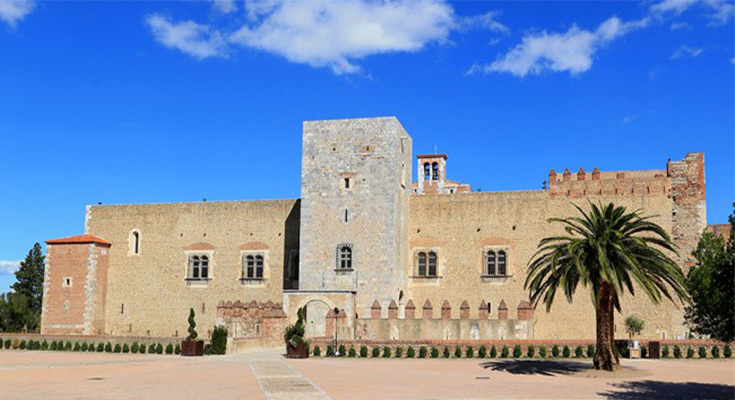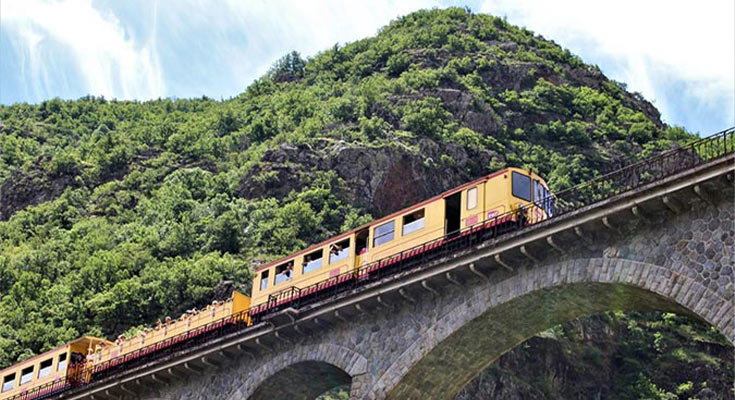 EXPLORING SPAIN
Why not use your time at La Marina de Canet in Pyrénées-Orientales to hop down to nearby Spain? At only 45 km from the campsite, this country has plenty of wonderful things on offer.
During a trip to Spain, you can visit:
Le Perthus, a border town popular for its cheap shopping;
Figueras, with its historic centre and Dali Museum;
Cadaqués, famous for its white buildings;
Port Aventurafor a fun day out with family and friends;
the incomparable Barcelona, with its Ramblas, Güell Park and incredible Sagrada Familia.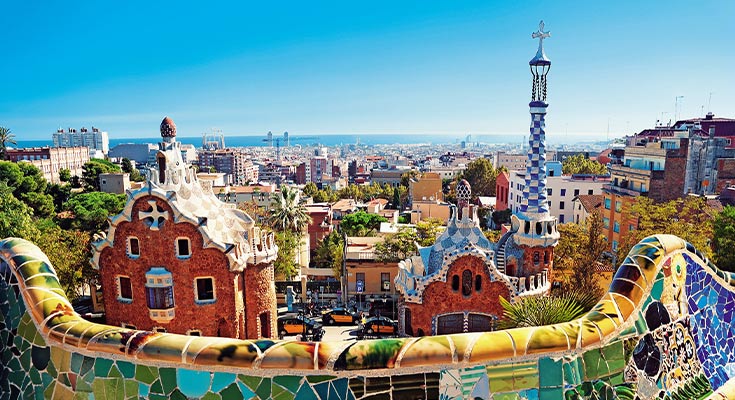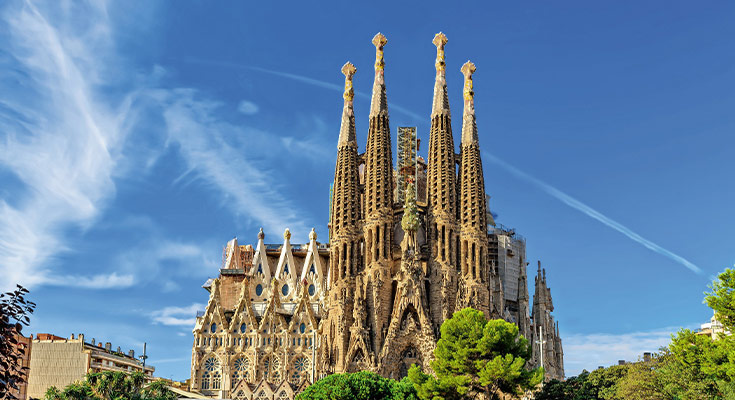 DISCOVER THE ACTIVITIES & ENTERTAINMENT OF THE CAMPSITE