Le Bosquet campsite
WATER PARK
With over 300 days of sunshine per year, Occitanie is the perfect destination for swimming and lazy days. You can fully recharge your batteries at Le Bosquet campsite thanks to its exotic and wooded oasis-style water park.
LE BOSQUET'S WATER PARK
Situated in the heart of Le Bosquet campsite, our water park is a refreshing oasis.
Its stunning 80 m2 pool has an exotic setting. Designed with plenty of plants and shrubbery, our water park is perfect if you need some peace. Choose a lounger and in between dips in the pool, lie back and soak up the southern French sun.
Straw parasols, sun loungers and crystal clear water, all protected from the wind, are perfect for lazy days and refreshing swims. Our water park has areas for adults and kids, so everyone can enjoy themselves. Little ones can splash around in the paddling pool. This secure area means they can learn the joys of swimming and playing under the water fountain.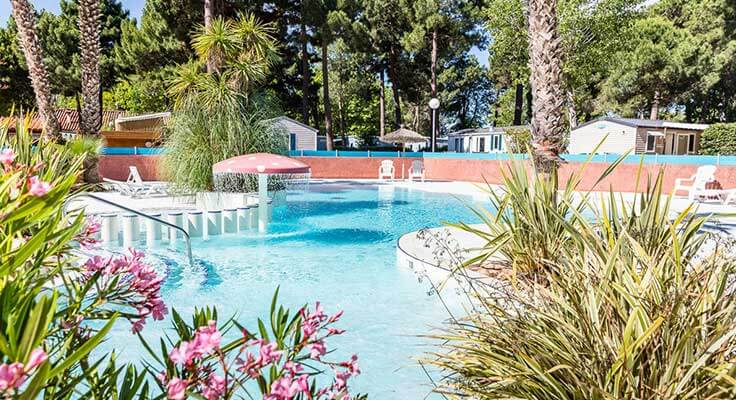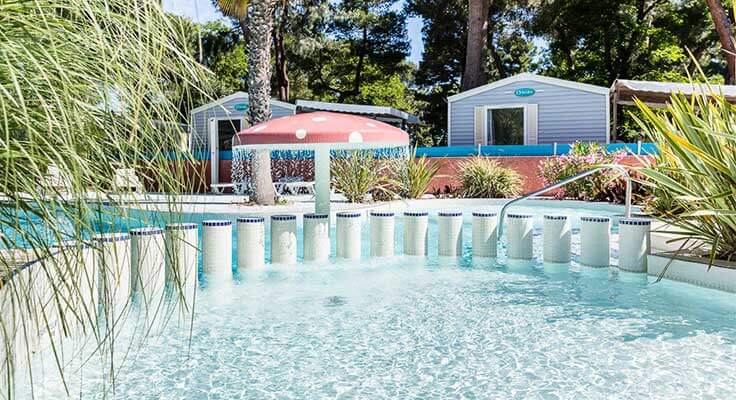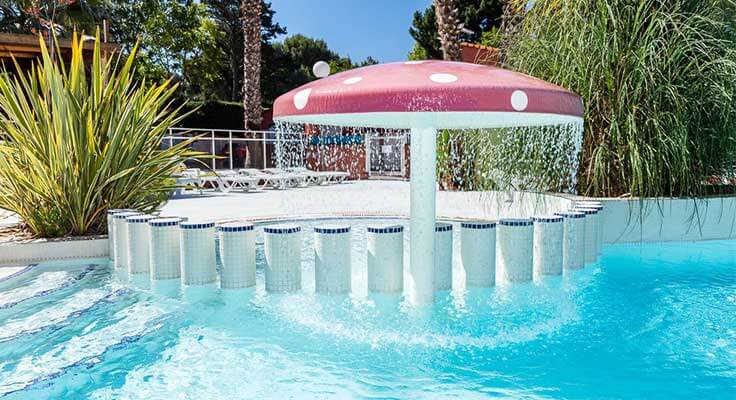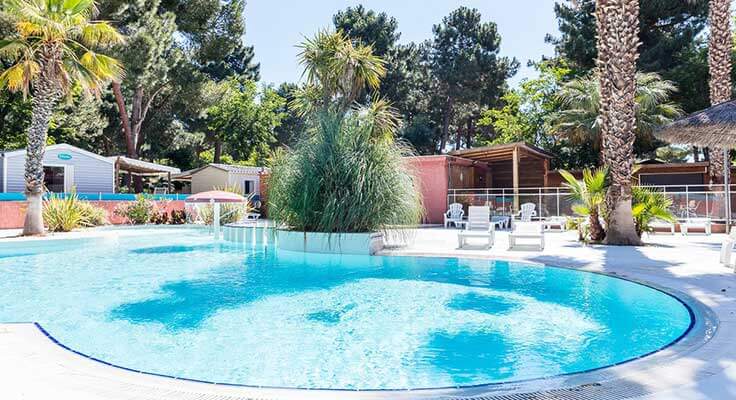 LES PEUPLIERS WATER PARK
During your stay at Canet-en-Roussillon, you'll have free access to Les Peupliers campsite's water park. This large water park was completely renovated in 2020 for even more family fun!
In addition to a heated 300 m2 pool ringed by a beach perfect for a quiet sunbathe, the water park also has giant slides, a spa area and a secure paddling pool for younger members of the family.
If you love water slides then head to the:
giant slide and the 4-lane pentagliss;
SpaceRacer giant slide for extra thrills.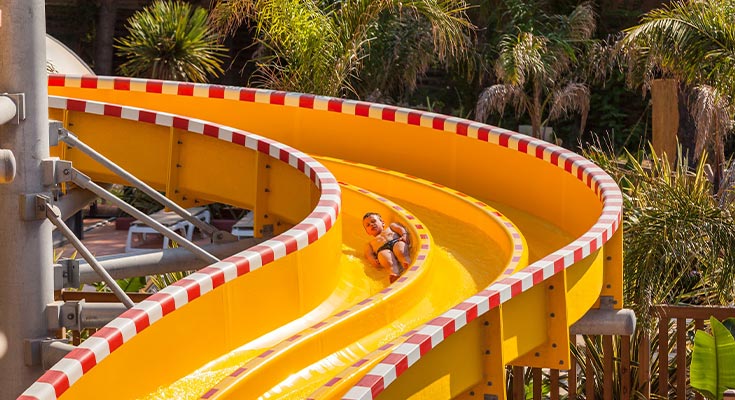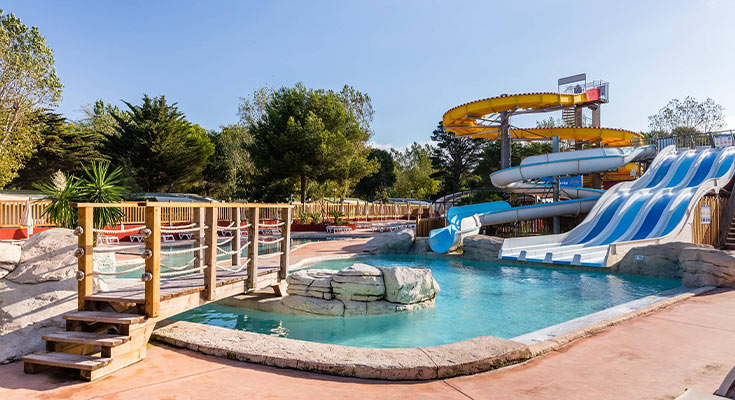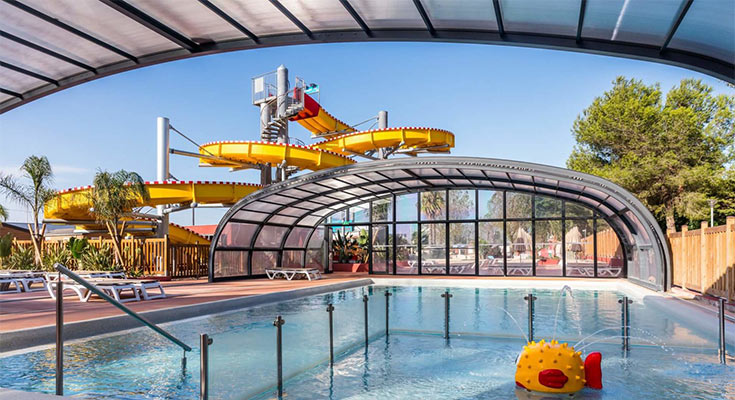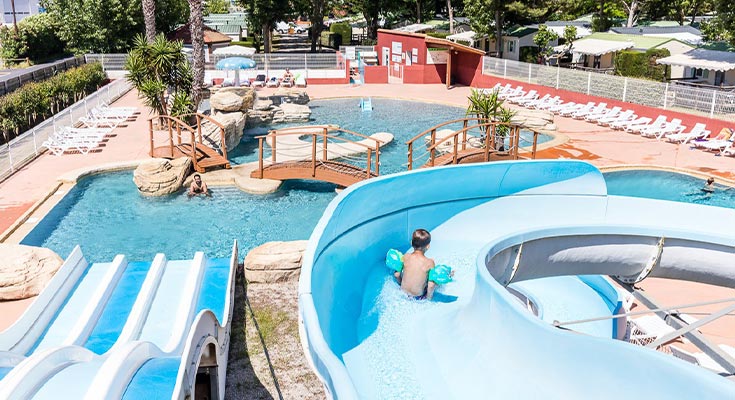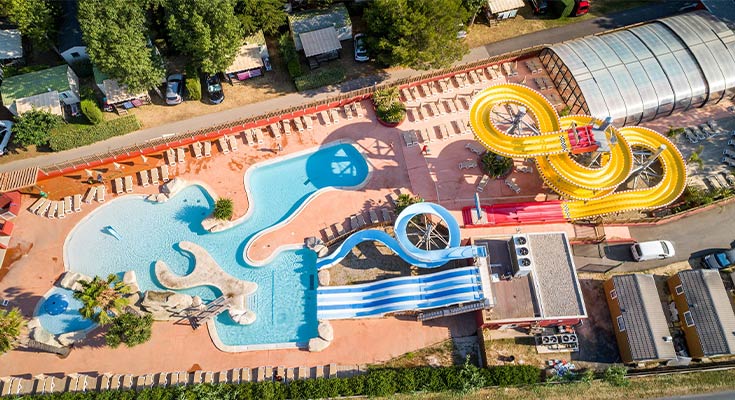 PRACTICAL INFORMATION
Here is some useful information, so you can make the most of Le Bosquet campsite's water park.
Pool area opening dates: from the beginning of April to the end of September
Wristbands must be worn at all times
Only close-fitting swimming trunks (not loose or long shorts) or swim-specific lycra/neoprene swimwear are allowed
Children under 12 must be accompanied by an adult if they use the swimming pools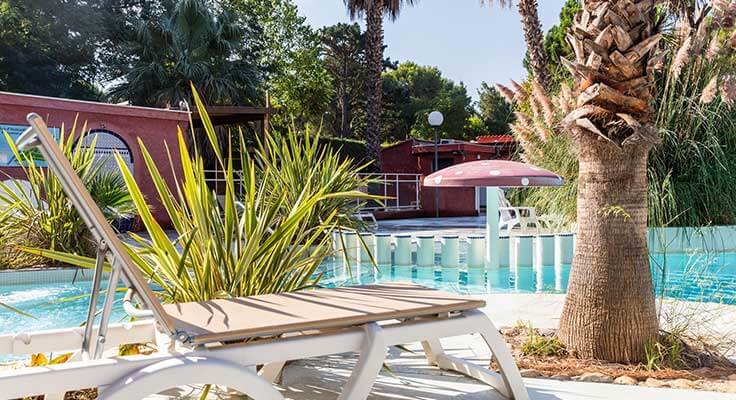 DÉCOUVREZ LES PEUPLIERS WATER PARK