Le Bosquet campsite
SERVICES
Le Bosquet campsite has a range of services to ensure you have a fantastic holiday. And to make your stay even more enjoyable, you'll have easy free access to all the equipment and services at ourpartner campsite, Les Peupliers.
BUS SHUTTLE
The beach closest to La Marina de Canet is Sardinal beach, at only 500 m from Le Bosquet campsite. It's easy to get there: just take the foot/cycle path that runs alongside the campsite and La Têt river.
If you want to go further afield and visit other Canet-en-Roussillon tourist spots, you can hop on a little train that's in service from June to September. It's route includes the town centre, Europa hill, the campsites on the northern beach, the harbour, Place Méditerranée, South Canet and the thalassotherapy centre.
Get more information about the bus Sankéo on site de l'office de tourisme.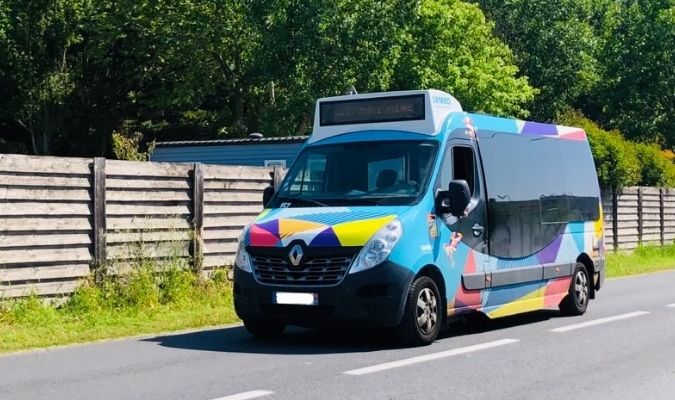 RENTAL SERVICES
Enjoy the easy life at Le Bosquet campsite. Thanks to numerous services, you can travel light. You'll find all you need for a hassle-free dream holiday under the Roussillon sun.
Prices and practical information:
Bedlinen hire* for 1 single bed: €12
Bedlinen hire* for 1 double bed: €18
Bedlinen hire* for 4 people: €30
Bedlinen hire* for 6 people: €45
Barbecue hire 5€ per day (deposit 50€)
Baby kit rental: €4.50 per day
Safe hire (paid service)
*Bedlinen hire comprises: 1 flat sheet, 1 fitted sheet, pillowcases and mattress protectors.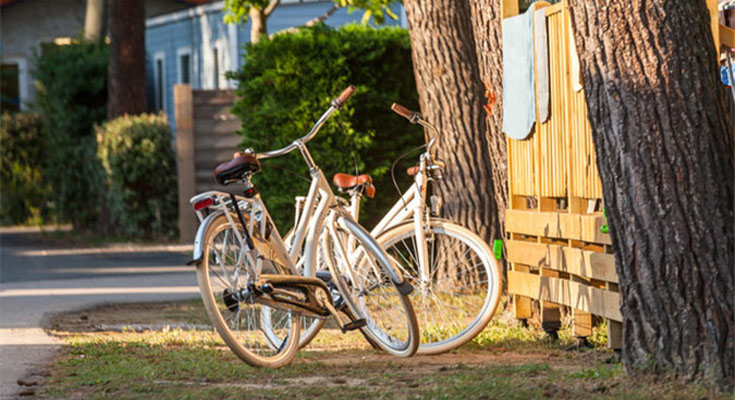 CLEANING PACKAGE
Holidays should never end. So you can make the most of every last minute at Canet-en-Roussillon, Le Bosquet campsite offers a cleaning package.
This means you can take things easy when it's time to leave. Enjoy a final breakfast on your shady terrace while the kids say goodbye to their new friends. With the cleaning package, Le Bosquet campsite's team will take care of the rest. Before setting set off home, you won't have to worry about cleaning your mobile home.
Plus if you pay for the cleaning package at the time of booking, you'll get a discount!
Prices:
Cleaning package: €70 if paid while booking
Cleaning package: €95 if paid on arrival at the campsite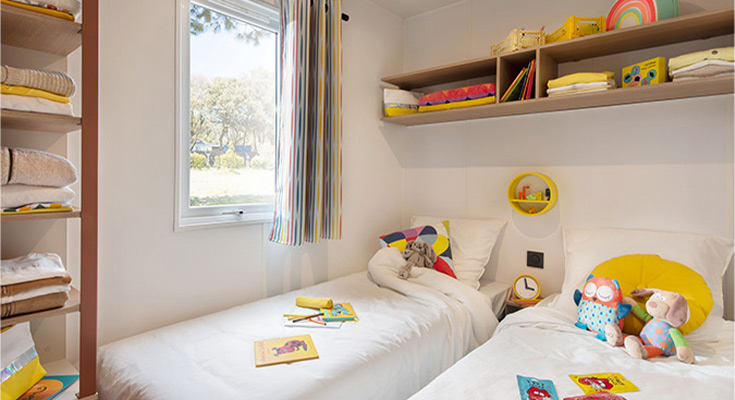 OTHER SERVICES
When you stay at Le Bosquet campsite, you'll have access to all services at the neighbouring Les Peupliers campsite. The two campsites are twinned.
Situated a dozen metres or so from your mobile home, Les Peupliers campsite's services mean you can get even more out of your holiday in Canet-en-Roussillon. Enjoy a copious breakfast of fresh bread and pastries. You can also buy ingredients to make your own dishes or be tempted by the tasty menu at Les Peupliers' restaurant.
Les Peupliers campsite also has a free Wi-Fi spot and a bike rental service. For further information, please ask at your campsite's reception desk.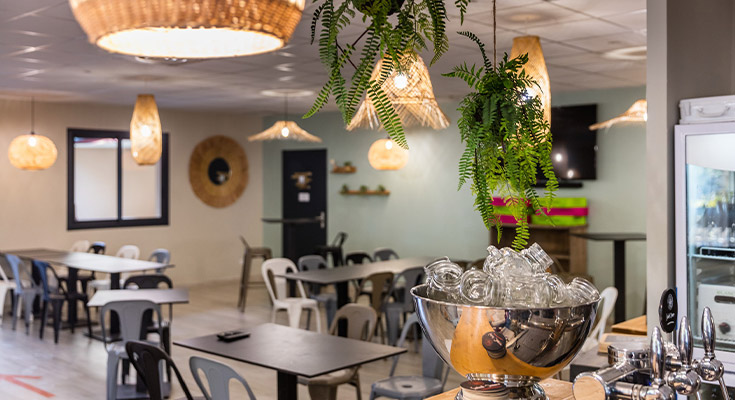 DISCOVER THE SERVICES AVAILABLE AT LES PEUPLIERS CAMPSITE