Le Bosquet campsite
OUR MOBILE HOMES FOR RENT
Find your dream accommodation at Le Bosquet campsite. With 3 mobile home ranges, our campsite will certainly have exactly what you're looking for. Luxury, with all the basics or reduced mobility, check out our Premium, Comfort and Classic mobile homes.
OUR PREMIUM RANGE
Our PREMIUM mobile home range will ensure you have an unforgettable holiday in the heart of Roussillon. At Le Bosquet campsite, you can rent comfy, functional mobile homes that are less than 3 years old.
Sleeping 4 to 6 people, our Premium mobile homes are fully-equipped, with personalized extras also available. They're all air-conditioned and have a private 15 m² shady terrace. Whether on holiday with family or friends, you can all enjoy Canet-en-Roussillon's wonderful Meditteranean climate.
And for a real home-from-home experience you can also opt for our "Exclusive" mobile home service. With this offer, a Wi-Fi connection, sheets, a dishwasher, air-conditioning and towels are included, and there's also a housekeeping kit or cleaning package available.
Nestled in a woody plot, you'll have easy access to all the services and equipment on offer in La Marina de Canet.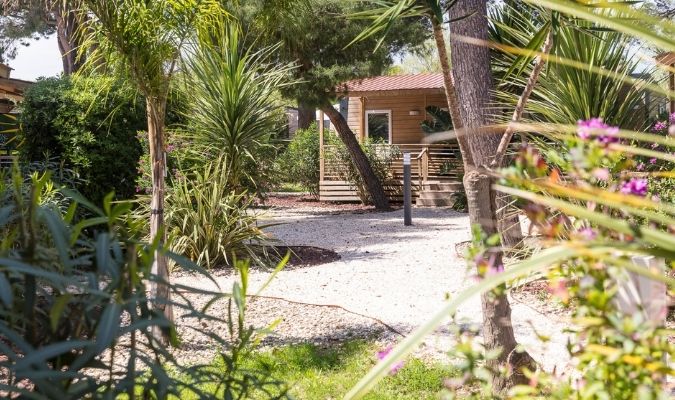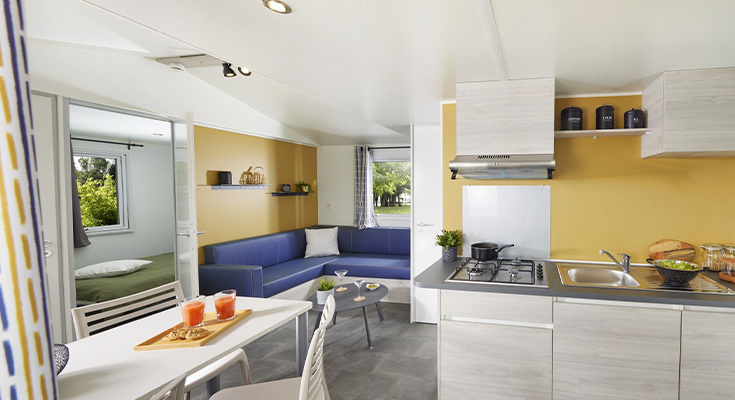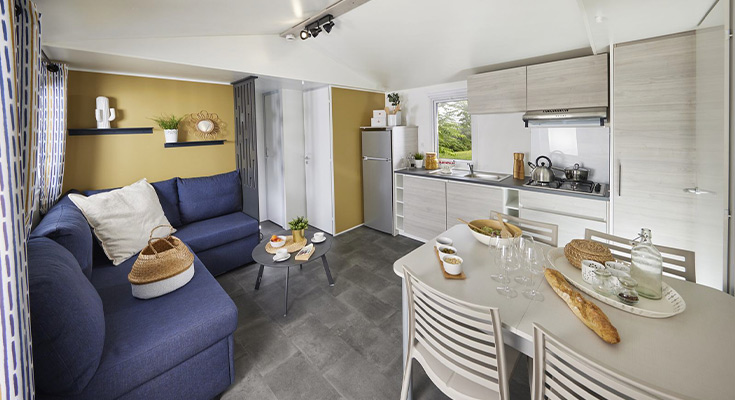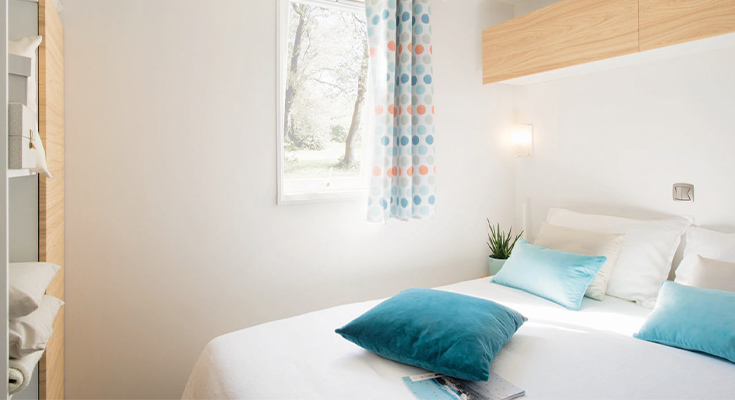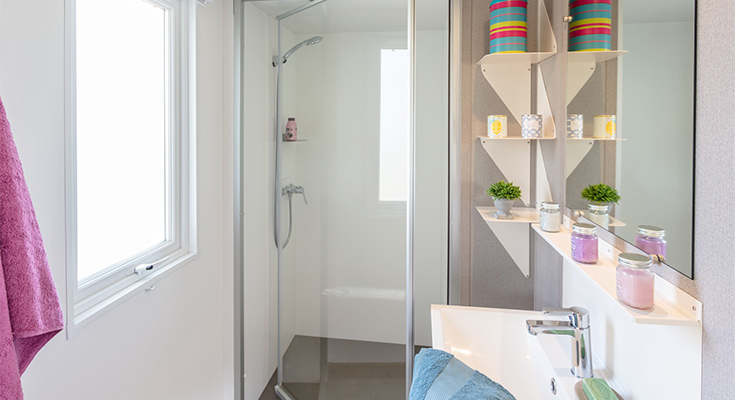 OUR COMFORT RANGE
If you're holidaying with family or friends, Le Bosquet campsite has a range of COMFORT mobile homes, all of which are less than 10 years old. Designed as little holiday homes, our Comfort mobile homes have an equipped kitchen, a living room-dining area, comfy bedrooms and a shady terrace. Each room has plenty of storage space. Whether you opt for air conditioning or not, each mobile home sleeps 4 to 6 people, and you can also opt for a range of personalized services.
What's more, the Comfort mobile homes are only a few minutes walk from the magnificent Sardinal beach.
Good to know: Le Bosquet campsite has Comfort mobile homes adapted to reduced-mobility guests. Designed to cater for reduced mobility guests, this accommodation has an access ramp. The interior has been organized to cater for wheelchair users.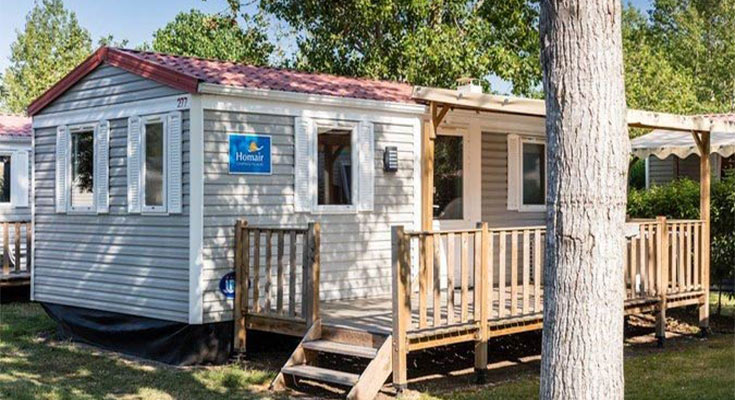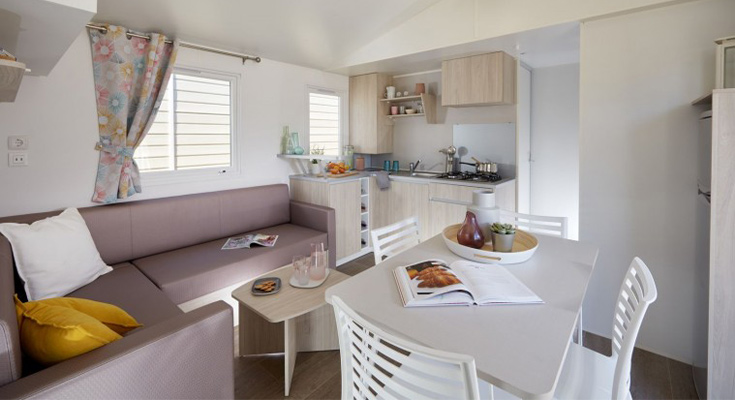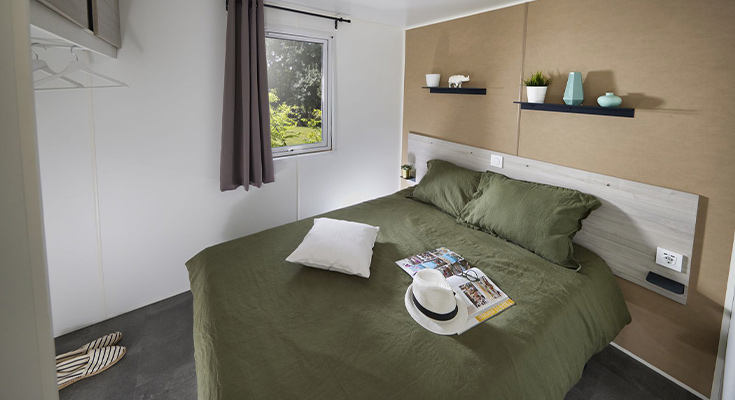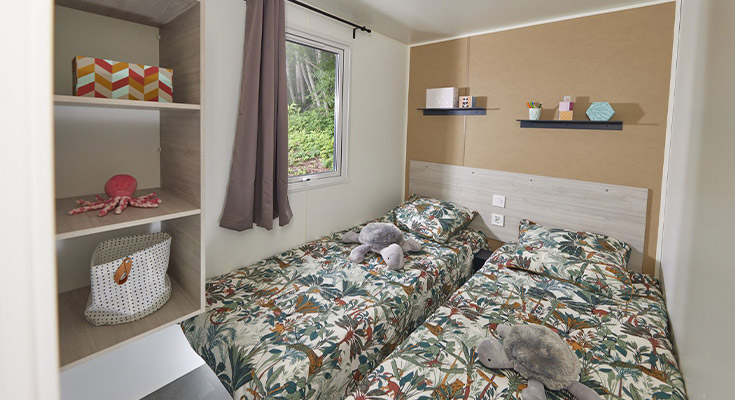 OUR CLASSIC RANGE
Whatever your budget, you can enjoy a dream holiday at Canet-en-Roussillon. The comfy, functional Classic range mobile homes have all you'll need for a great holiday. All our Classic mobile homes have an equipped kitchen, bedrooms, one or more shower rooms as well as a private shady terrace. This extra living space will make shared moments even more special.
And so every guest feels at home at Le Bosquet campsite, our Classic mobile homes also come with a variety of options. When booking you can choose a mobile home for 4, 5 or 6 people. Depending on your needs, you can book a mobile home with 2 shower rooms, with or without air conditioning and also opt for a cleaning package.